CUTE BOY IN DRESS
Now that I have your attention...
Banners for you to represent reviewke in your userinfo!
Or wherever, really...
Alright, these things were just me messing around. You can use them as pictures that link back to this community, and you stick 'em in your LJ userinfo. One of them, usually, but you could be a freak and have two or three scattered around. If you don't know how to make them into links...look it up online, fools. Keep in mind that you can ask me to change them anyway you want. The text, the picture, yeah. Also keep in mind that some of these were done near midnight, especially the Bridget ones, so those are a little odder than the others. I like them that way, though.
...and...I confess, most of these aren't banner sized. Some are a bit large. If you want me to make any of them smaller, pick which ones and I'll resize them.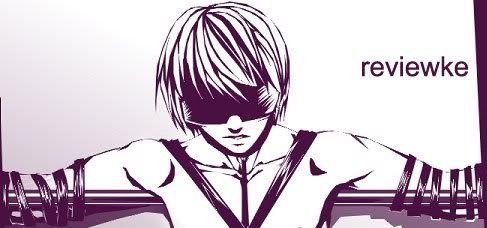 see, I wasn't sure which text I liked better...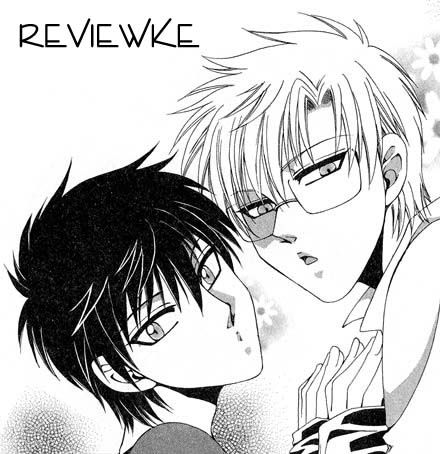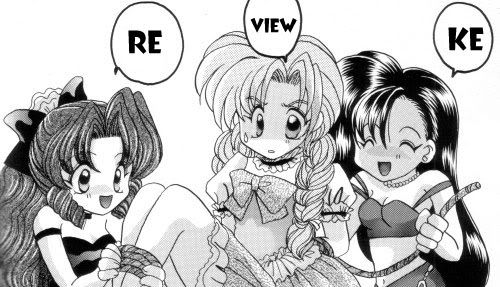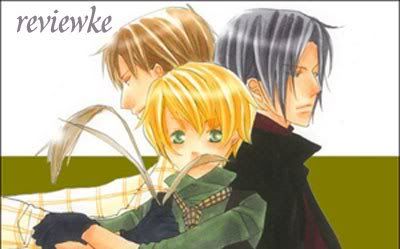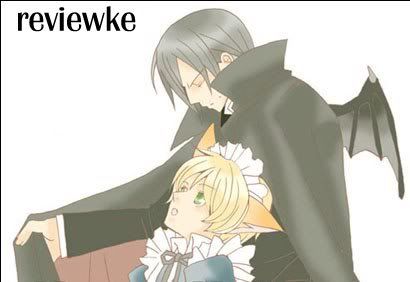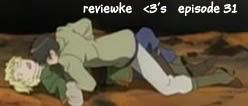 ...even though none of you have even
seen
that episode...
IT'S YONEKURA KENGO TIME!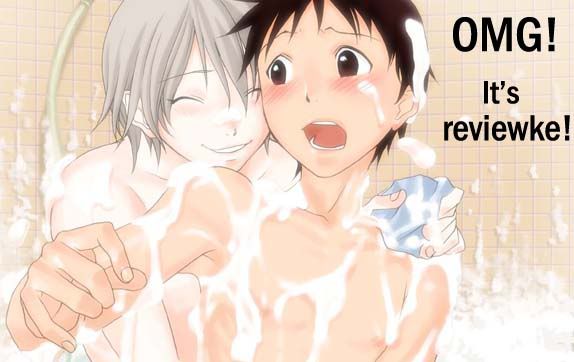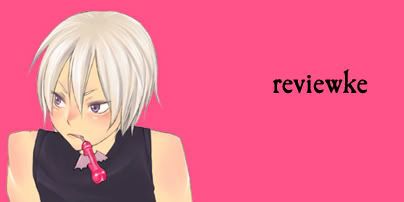 *squee* Ok, done.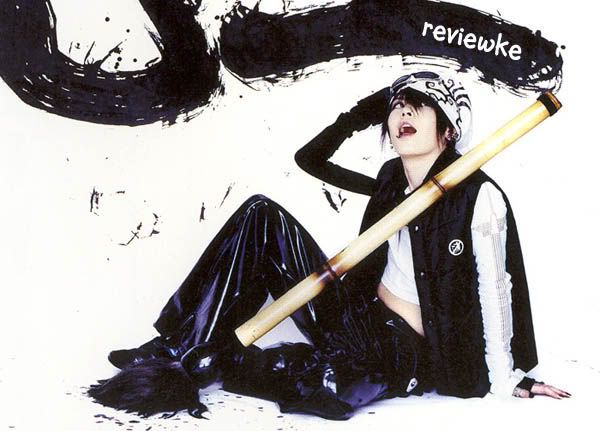 You saw this coming.
One of my favorites.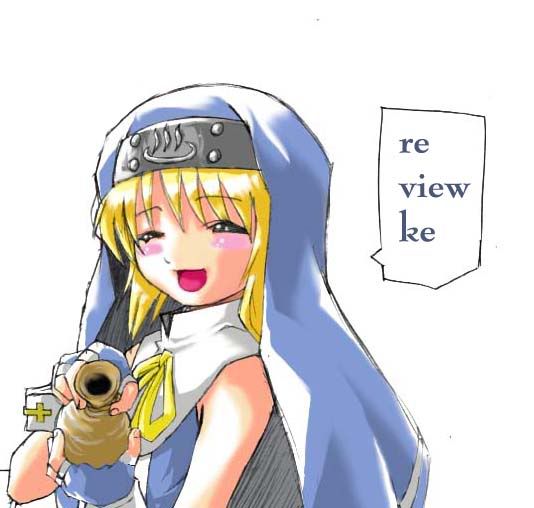 Drunk Bridget.
Mmm Schrodinger...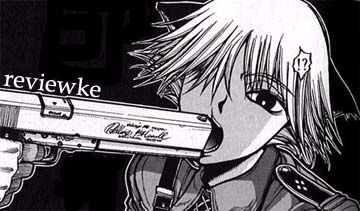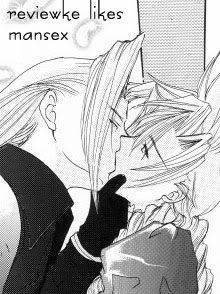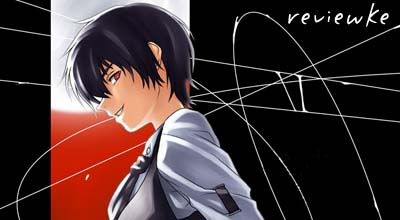 Young Walter OMAODJOADJAMdmasdmasdmmmm....
Ok, now, all the ones following were made around 11:30 PM, whilst I was on a caffiene-enduced geektastic rampage. They're the best.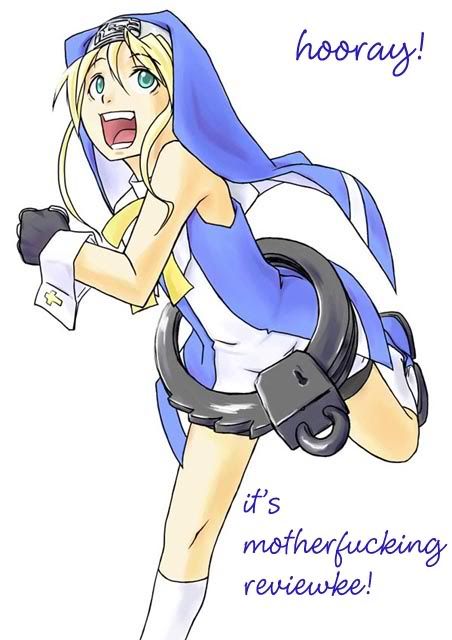 For some reason that cracks me up, and I might use it on some other, better banners...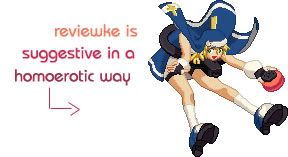 THE FAMOUS SHOTA BUTT ATTACK. Renders all attackers unconcious from nosebleed. He thrusts his butt right into the other character's crotch, for cristcakes, what does he expect...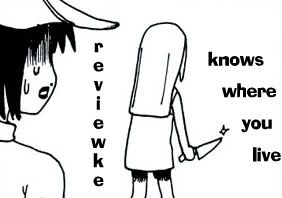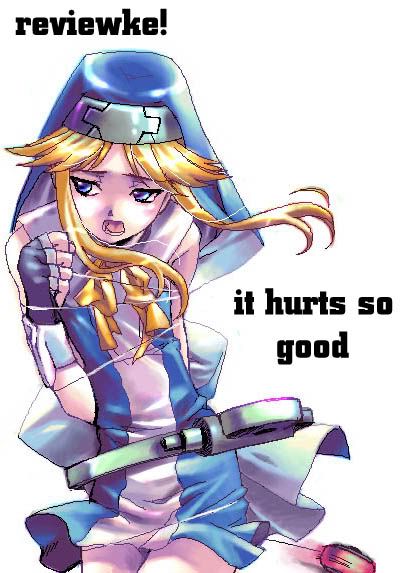 ...mmhmm, you know it.
HAHAHA. Weekly Gay...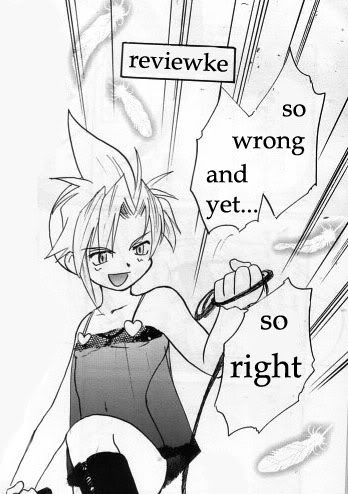 FWAAAAAAAAAAAAAAAAAAAAAHCLOUDINASEETHROU
GHTHINGY. I like this one.
Possible things to review during our first meeting. TELL ME WHAT YOU WANT TO SEEEEE.
+
Gankutsuou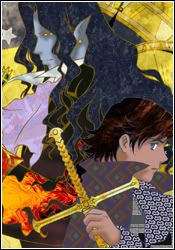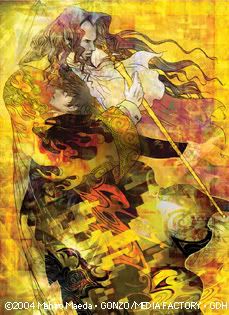 -AKA The Count of Monte Cristo. Just trust me. The animation and art style is
GORGEOUS.
It hasn't finished downloading for me yet, so I haven't had a chance to really watch it. I can't give you any plot summary, so you'll just have to go with me on this one.
+
Fire Candy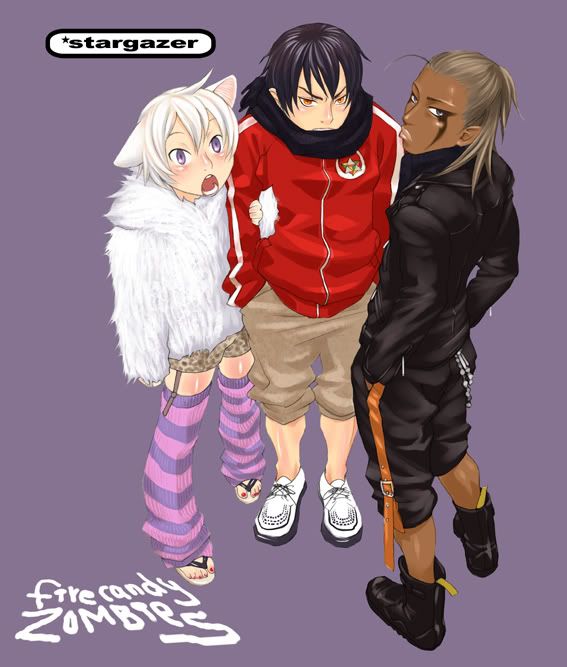 -We might just look over this one, since it's a manga, but I want to show it to you guys. It's by Yonekura Kengo, and it's SUPERB. Plot, guys, it's Kengo with a plot. Wow. Contradictory right there...
+
Sensitive Pornograph
-We've already seen this one. However, this time we shall review it. In fact, I think this is a good one to start with. It is quite easy to review, and I would like to point out the superb back arching in the one scene.
+
Bokusatsu Tenshi Dokuro-Chan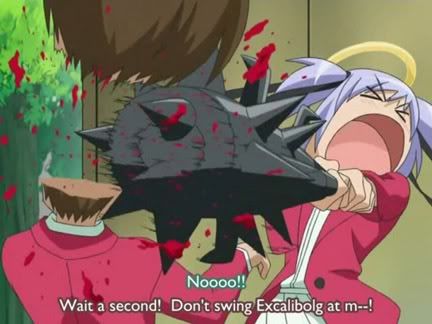 -Parody. Cute boy getting maimed every few minutes. Lolicon. The ugliest faces you'll EVER see an anime character make EVEEEEER. Reminiscent of Puni Puni Poemy...but...a little different. There are babboons. It's wonderful, I'm forcing this one upon you.
+
Bleach
-I don't need an effing explanation for this one. I've read some of the manga, but we'll be watching the anime. The manga is good stuff, so hopefully this won't dissapoint.
+
Sukisho
-WELL DUH. We'll hopefully have time to watch the whole thing, it's not too long. You know what this is.
+
Samurai Champloo
-Hmm, we watched this in anime club, so we may not want to see it again. If we have time, we'll do this one.
+
Kyou Kara Maou
-Yaaaaaaaay. This may be just for watching pleasure, and we could skip reviewing all together because it will leave you in a happy crack-induced stupor! Since Kyou Kara Maou itself is crack. Woo!
+
Random porn-manga I deam fit
-You heard me. Expect the unexpected, prepare for the worst. Except you could probably guess what kind I'm going to corrupt you with.
I started not putting pictures because I'm tired and being lazy. Meh.
TELL ME WHAT YOU WANT TO WATCH. Also tell me what I forgot, since I know there's something...
THIS POST HAS NOT BEEN EDITED. Expect horrible spelling mistakes and typos galore.
Comments {10}